30 Todd Road

Shelton, CT 06484

Phone: (203) 225-0453  OR  (203) 225-0467

Fax: (203) 225-0459

Office Hours: Monday - Friday 9:00AM to 5:00PM

Senior Staff

Case Manager:  Nadine Joyner njoyner@actspooner.org

Volunteering:You have the power to make a difference!

Contact Kate Pipa, Development Officer, kpipa@actspooner.org or at 203-225-0453 ext. 102 to volunteer your time.

Serve meals to residents of Spooner House. 

Sort and pack non-perishable food items in the Food Bank. 

Answer phones and greet visitors. 

Suggest an activity that matches your interests.

Even an hour sends a caring message.  Share your talents and your gifts.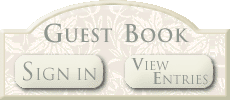 Building Hope . . . Renewing Lives

Do You Enjoy Working With People?

We have openings for part-time Supervisors. Primary responsibilities include working with clients to identify strengths, assess needs, and set goals; and supervising clients' activities.If you have experience working with people and a desire to learn more about social services, this could be a great opportunity for you!